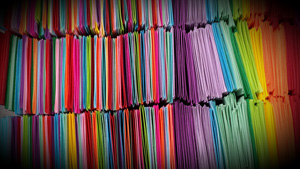 A budget plan is one of the best tools for financial empowerment. Learn how income, expenses, and debt all affect a successful budget and gain tools to help you create a realistic budget. Additionally, everyone has a different solution for managing debt. This class will discuss the array of options for managing your debt.
Classes are free of charge unless otherwise noted.
Pre-registration is required for all classes. 
Call 828-255-5166 to register.
Monday, November 20 from 12:00 to 1:30 pm
Monday, November 27 from 5:30 to 7:00 pm
Tuesday, December 5 from 12:00 to 1:30 pm
Wednesday, December 13 from 5:30 to 7:00 pm
Monday, December 18 from 12:00 to 1:30 pm
Thursday, January 4 from 5:30 to 7:00 pm
Monday, January 8 from 12:00 to 1:30 pm
Thursday, January 18  from 5:30 to 7:00 pm
Friday,  January 26 from 12:00 to 1:30 pm                         
Tuesday, January 30 from 5:30 to 7:00 pm
Wednesday, February 7 from 12:00 to 1:30 pm                              
Friday, February 16 from 12:00 to 1:30 pm       
Wednesday, February 21 from 5:30 to 7:00 pm                            
Monday, February 26 from 5:30 to 7:00 pm                 
Tuesday, March 6 from 12:00 to 1:30 pm                        
Wednesday, March 14 from 5:30 to 7:00 pm                
Thursday, March 22 from 12:00 to 1:30 pm   
Monday, March 26 from 5:30 to 7:00 pm