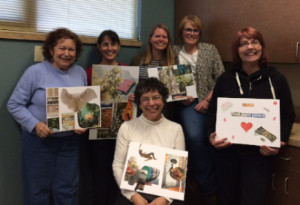 Uncomfortable with talking about money? Come and have 'fun' discovering your Money Vision. Start seeing your financial dreams and goals in a new light by creating a vision board. This class will help you clarify your money goals through an interesting activity and then discuss the limiting barriers that hold us back from our financial goals. You will leave this class with motivation and tools to start making your Money Vision a reality.  
Classes are free of charge unless otherwise noted.
Pre-registration is required for all classes. Register online or call 828-255-5166 today.