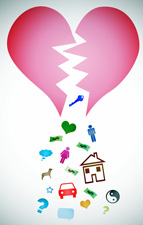 Most of us don't know where to begin the process of separating our lives from a partner, dividing assets and liabilities, making plans for our children and making it all legal.  This class will offer a road-map to allow participants to choose the path that is right for them, with an emphasis on doing it with the least amount of money and scorched earth. This class is for women in all types of partnerships and phases of their relationships. We also welcome therapists, clergy and others who offer assistance. 
Classes are free of charge unless otherwise noted.
Pre-registration is required for all classes. 
Call 828-255-5166 to register.
Check back next quarter for class availability.