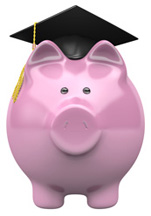 In this class, participants will learn about the mysterious world of financial aid, where to find scholarships, student loan forgiveness and repayment options, and avoiding scams targeted to students.
Classes are free of charge unless otherwise noted.
Pre-registration is required for all classes. 
Call 828-255-5166 to register.
Check back next quarter for class availability.