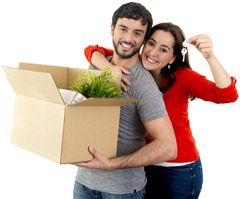 Update: 3/18/20
Due to the Coronavirus (COVID-19), we are temporarily suspending our in-person classes. Additionally, we are not accepting registrations for any of our financial education class offerings at this time. We apologize for this inconvenience and we hope to be able to begin offering these classes to the community as soon as it feels safe to do so.
We will monitor this situation and when it feels appropriate to reopen these classes we will update the website.
---
Learn the process of buying a home from A to Z;
Get a better idea of where you stand in that process and what you need to do to achieve homeownership;
Hear from local professionals including a realtor, inspector, lenders, and a closing attorney.
Classes are offered monthly in Asheville. Advanced registration is required. Classes are held at OnTrack WNC offices.
As a Homebuyer Education participant, you are eligible for free homebuyer counseling after completing your class.  A Client Service Representative will call after receiving your registration to offer you a free appointment.
---
Note: We recommend that you do not bring children to this class due to its length.
Choose the best date and time for your schedule.
---