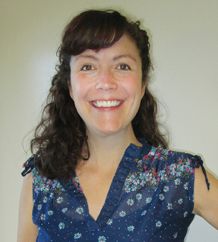 Selected by six regional committees, this year's class of 24 individuals demonstrate commitment to leadership in North Carolina, model humility and continuous learning, and are courageous risk takers seeking to create innovation through their work in the world. Friday Fellows receive free leadership training over the course of two years in locations across North Carolina. Congratulations Sarah!
The following is an excerpt from Celeste Collins' WLI nomination of Sarah:
At this point in time, our state needs a leader like Sarah. Sarah's courage, wisdom, passion for social justice and visionary creativity that have served our agency well are exactly the kinds of attributes that will create a North Carolina that is once again vibrant, empowering, and welcoming across differences.
Innovative, proactive, creative, solution-focused leadership is a constant with Sarah. In her role as Associate Executive Director we have expanded programs that help low-income people purchase affordable homes, empower women in their personal finances, and educate adults about finances/credit. She has passionately integrated financial coaching into our service delivery, a method that creates client-driven action plans so people are taking steps towards goals they set for themselves. Her leadership is collaborative as she capitalizes on the strengths of each staff member, while inspiring her team toward common goals and objectives. This mutually supportive environment creates a structure that holds everyone accountable, allows for authentic learning, and celebrates successes.
What is Sarah leading? A transformational revolution in our agency's ability to work alongside clients, providing inspiration and skills which lead to their financial empowerment, asset building, housing stability, and economic sustainability.