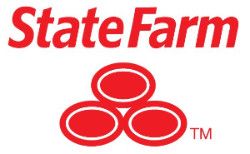 November 4th: United Way of Asheville & Buncombe County's with Kevin Montgomery, Campaign Director, and Elisabeth Bocklet, Marketing and Communications Director, share focus area highlights, community resources and ways you can become involved in United Way's mission to Unite People. Improve Lives. Strengthen Community.
November 11th: Set yourself up for a festive and frugal holiday season! Learn practical tips and strategies with Celeste Collins.
November 18th: Dave Werle, CFP™ with Starks Financial Group provides ideas for yearend planning and steps to take to position your new year for financial success.
November 25th: Betty Doll and Nathan Garnett from Doll & Associates join us for Long-Term Care Awareness month, explain this type of insurance, and review various approaches to long-term care planning.
Thanks to generous grant support from State Farm®, Money Matters is broadcast on WWNC 570AM every Saturday morning from 8:30 - 9:00 a.m.