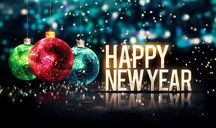 Get Organized. Designate a filing cabinet or secured box for bills and financial statements. Make separate files for bank statements, tax documents, credit card bills, medical receipts, mortgage statements and other records. Use your mobile device or calendar to set reminders of due dates for bill payments to avoid costly late fees or better yet, use automatic drafts to pay routine bills – just remember to deduct the amount from your checking account!
Create a Spending Plan (a/k/a BUDGET):
• How much do I make and spend? To create a budget plan, determine your monthly income and recurring expenses like rent or mortgage payments, utility bills, food, transportation costs, tuition, savings, entertainment and personal expenses. Then identify other recurring and periodic/nonmonthly expenses like clothing, household appliances, house/car maintenance, gifts, and vacations. If you're not sure about a category of expense try tracking your spending for a week or a month. You may be surprised when you discover "budget leaks" or spending patterns that are not in line with your values and goals!
• What's most important? After writing down your expenses, prioritize each one starting with your needs and making your way to your wants. Set spending limits and estimate each expense. If additional funds are left over after all monthly expenses are paid, allocate those funds to debt reduction and savings. Paying down high interest credit card bills and loans will save you money over time. Use extra funds to also increase your savings – its good insurance for unplanned emergency expenses. Look for ways to reduce daily spending: take lunch to work more often, attend free community activities, or use coupons.
• What about SAVINGS? Savings should include retirement planning, but don't stop there. It's important to save for nonmonthly expenses like car maintenance, vacations, and medical costs. Make regular deposits in a "set aside" account that is an interest-bearing savings or money market account to cover these costs. And be sure to take advantage of employer sponsored benefit savings, such as retirement accounts especially those that include an employer match for your contribution. Also flexible spending accounts can help save for medical costs and, because you are setting aside "pre-tax dollars," you'll lower your overall payroll taxes.
• What about DEBT? If you are carrying consumer debt with high interest rates, it's costing you a lot of money. You may be approaching a debt crisis if you are experiencing these signs: You're behind on the basics, like January's mortgage/ rent or utilities. You're using credit to buy items you should be able to buy with cash, like groceries. You're skipping some debt payments to make others. You're receiving overdue notices or telephone calls from bill collectors. If this describes you, call OnTrack WNC to setup an appointment to look at your options including our Budget & Debt Class and Manage Your Money series. [insert hyperlink please].
Get HELP! Don't be afraid to ask for help. We can help you figure out how to budget, improve your credit, get out of debt, save your home from foreclosure or save money to buy a home! Learn more about our programs under the 'What We Do' tab. Then call 828.255.5166 or 1.800.737.5485 to schedule an appointment or to register for a class. You'll be glad you did!