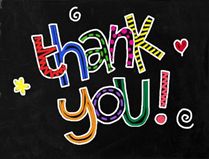 Thanks to Outgoing Board Member Dawn Klug, Employee Assistance Network, who rotates off the board this month. We appreciate Dawn's years of service, especially her insightful and dedicated leadership during 2014 and 2105 as Board President.
Thanks to Brad Blackburn, BB&T Private Wealth, for finishing two important years as Board President. Brad stays on the Board as Immediate Past-President, so we will continue to benefit from his wisdom, insights and support.
Welcome to New Board Members who will join the Board in 2018: Amy Hanks, Beverly-Hanks Mortgage; Linda Dammon, Mission Health; Tommy Dennison, PNC Bank; Doug Stachura, Pinnacle Financial Bank; and Zack Adam, Prime Mortgage.
To see a full list of OnTrack WNC 2018 Board Members and Officers click here.