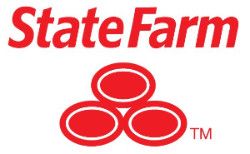 December 2nd: How much did folks spend during the Thanksgiving marathon shopping day? Celeste Collins, OnTrack WNC Executive Director, shares stats about Black Friday, Cyber Monday, Giving Tuesday...and, just for fun, Macey's Parade trivia
December 9th: Ashley Lasher, Executive Director of the Literacy Council of Buncombe County, explains how the agency works to increase comprehensive literacy and English language skills through specialized instruction by trained tutors and access to literacy resources.
December 16th: To understand the basics and the importance of life and disability insurance, listen to tips and insights from Tabatha Hamlin, State Farm Agent.
December 23rd: Spirit-lifting, holiday reflections and songs to add joy, meaning, and laughter to this special season.
December 30th: It's that time again...the END of 2017 and the BEGINNING of a new year! In your best efforts to create and maintain New Year's resolutions, listen and learn for strategies, tips and tools to increase your chances of success.
Thanks to generous grant support from State Farm®, Money Matters is broadcast on WWNC 570AM every Saturday morning from 8:30 - 9:00 a.m.