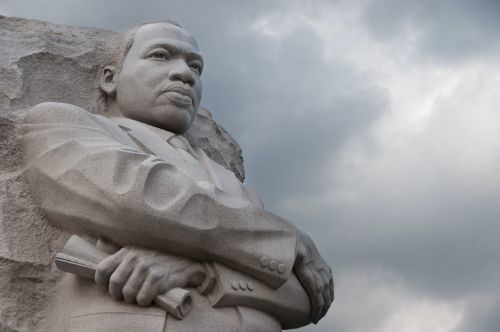 Every year, the third Monday in January is recognized as Martin Luther King, Jr. Day—a day honoring the civil rights leader and activist who fought for equal rights for all. In honor of his legacy, MLK Day is the only federal holiday that is dedicated to performing acts of service in our communities. 
 Honor the legacy of Martin Luther King Jr. throughout the whole month of January and the year. Use the below reminders to help recognize his spirit and make a difference in your community. 
Find Volunteer Opportunities
Whether it's with an organization you know and love or a brand new cause you've been meaning to check out, volunteers are some of the most selfless people around to help improve communities. While you may think you're giving your time and energy without getting anything in return, that's far from the truth. Volunteering can be some of the most fulfilling and rewarding work. You'll be surrounded by like-minded individuals who are also helping to make a difference in your community. 
Recommit to Your Service Goals
This is the perfect time to check in with your giving goals that you set at the end of last year or to develop goals for the rest of the year. Reevaluate if you are falling behind or blazing through the goals that you set. It's helpful to recommit to what you'd like to accomplish every now and then so that you can factor in new circumstances. Remember that there are multiple ways you can give back—it doesn't necessarily have to be monetary! Sometimes your time is the most valuable thing you can give. 
Spread the Love
Share what you are doing to commit to service in your community with your family, friends and even on social media. Sometimes when others see that you are doing acts of service in your community, it causes them to want to join in or start an initiative of their own. You could be the reason that somebody commits to doing more good for the world! Ask your family and friends if they would be willing to join you in your efforts. After all, things in life are more fun when you're doing them with the ones you love! 
Be Inclusive
Reach out to a neighbor. Have conversations with people of different backgrounds, upbringings, faiths and other differences. Having simple conversations with those who have different backgrounds than yourself can help you better understand what issues they face, as well as vice versa. Having open and honest conversations are the beginning of healing and understanding among various groups. If you see somebody being left out in your everyday situations, make an effort to include them. 
Use this as a reminder to commit acts of service to honor the legacy of Dr. Martin Luther King Jr. Even after the holiday passes, his spirit can carry on. Explore new ways you can give back to your community, involve your family and friends and set attainable goals for yourself. This is the perfect opportunity to honor the late civil rights leader.