We are Western North Carolina's trusted non-profit source for financial education and counseling.
OnTrack WNC Financial Education & Counseling (OnTrack WNC) is a private non-profit, community-supported, United Way agency.  Since 1973, OnTrack WNC has helped people achieve their money and housing goals through financial education, counseling and support so that they can overcome crises, afford basic needs, improve money management skills and make sound financial choices rooted in their values.
We are a member of the National Foundation for Credit Counseling (NFCC), accredited by the Council on Accreditation (COA), a HUD-approved counseling agency, and have consistently achieved an A+ rating with the Better Business Bureau.
Our service area includes Ashe, Avery, Buncombe, Clay, Cherokee, Graham, Haywood, Henderson, Jackson, Macon, Madison, McDowell, Mitchell, Polk, Swain (Cherokee Reservation), Transylvania, Watauga, and Yancey Counties.
Schedule an Appointment
Call us at 255-5166 to be screened for one of our counseling appointments. If you prefer to do your screening online instead of calling us, visit our screening page to take the first step in our online intake process. All counseling is now done on Zoom (or phone if you don't have computer, smart phone, or internet access).
If you need alternative means to access our services because of an impairment, disability or language barrier, call us at 828-255-5166 or email us at info@ontrackwnc.org.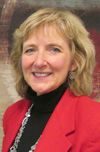 "By working with our certified counselors and educators, people of every age and stage of life gain the knowledge and skills needed to navigate financial crisis, stabilize finances, build savings, and ultimately increase their assets through homeownership and long-term savings."
- Celeste Collins, Executive Director