Due to the Coronavirus (COVID-19), we are temporarily suspending our in-person classes. We are currently offering online, live and interactive classes available to the public. Visit our Education page to register for an online class.
---
Want a $540 Boost For Your Emergency Fund?
Join the SECURE Program!
Complete classes and 1-on-1 appointments to gain tools and skills and create a personalized budget which includes monthly expenses, paying down debt and emergency savings!
SECURE matches every $1 you save in a SECURE savings account with $3 more! When you save $30 per month for 6 months ($180 total), you get a $540 match. That's $720 in your emergency fund by the end of the program!
---
READY TO GET STARTED WITH OUR PROGRAM?
The first step in enrolling in SECURE is to fill out our eligibility form linked below.
Click here to see if you're eligible! Space is limited.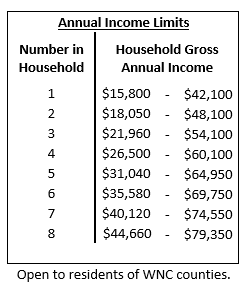 ---
Here's what one SECURE graduate had to say: "What helped me most about the SECURE Program was its structure. I knew that I had to deposit a specific amount of money by a specific time into a specific account. This detailed structure helped me to stay on track (no pun intended!) every month."
---
---
FOR EMPLOYERS & HUMAN RESOURCES STAFF:
Our SECURE Emergency Savings program is a completely customizable program. If you are interested in learning more about how we can customize this to fit the needs of your organization, visit our Employee Financial Wellness page.