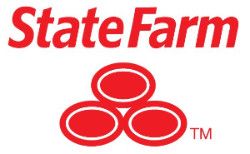 January 7th: OnTrack WNC is ready to help you reach your money and housing goals in 2018. Learn about education classes and counseling programs designed to help you create a budget, improve your credit, build savings, avoid foreclosure or save money to buy a home.
January 13th: It's time to think about how to Plan, Apply, and Pay for college with the help of Laura Misner, College Foundation of NC. Learn about this wonderful FREE resource available to all North Carolinians.
January 20th: Emily Breedlove is a leading-edge Professional Speaker, Business Consultant, and Digital Marketing Specialist who equips women to shatter glass ceilings in order to be wildly successful at business. This show is full of great tips and resources!
January 27th: A real estate agent, a banker, a lawyer, and an insurance broker... Oh My! Learn how these local experts are teaming up with Malaprops to present "HACKING THE HOUSING CRISIS: Workarounds to Home Ownership for Working Folks!" on Tuesday February 20th @ 6PM.
Thanks to generous grant support from State Farm®, Money Matters is broadcast on WWNC 570AM every Saturday morning from 8:30 - 9:00 a.m.