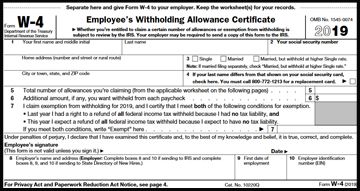 The 2017 Tax Cuts and Jobs Act included a cut in the payroll tax withholding rates, so net paychecks would be bigger. But it turns out that they cut too much for many people and now many of us will owe a lot of money at tax time. 
The W-4 form is a surprisingly helpful tool if you take time to go through all the applicable sections. The W-4 determines the amount of tax withheld from your paycheck and you can fill out a new one to adjust your withholding anytime you like. You can even have extra withheld just in case. To calculate your withholdings, go to the IRS calculator which accounts for year-to-date withholdings. Just give the completed form to your Human Resources person or the person who processes payroll. Click here to download the W4 form.
If you are looking for ways to reduce your taxable income, now is a great time of year to look into Health Saving Accounts, Traditional IRA and 401(k) contributions. For more information search the topic on www.irs.gov.