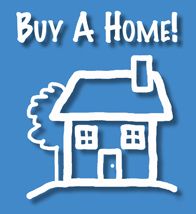 The housing market is still HOT with very few "affordable" homes on the market. Potential homebuyers have to be savvy and ready when the perfect home is available.
We are here to help! OnTrack WNC's comprehensive Homebuyer Program combines education, and counseling to help you build financial knowledge/tools for budgeting, improving credit, saving, and finding a home. Wherever you are in the homebuying process we'll provide the support you need to reach your goal of homeownership.
THANKS! Our high-impact Homebuyer Program would not be possible without the important financial support of these businesses and organizations:
Sponsorships ~ HomeTrust Bank, First Bank, Mosaic Community Lifestyle Realty; Beverly-Hanks & Associates; GoPrime Mortgage Inc.
Program funding ~ The Biltmore Company and Mission Health System;
Grant support ~ PNC Bank, Sisters of Mercy, TD Bank, Wells Fargo, United Way and US Department of Housing & Urban Development.