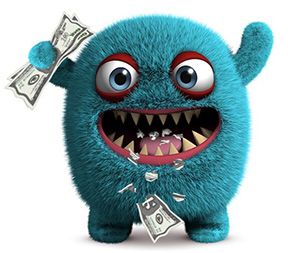 Halloween is full of tricks and spooky things. Make sure your DEBT isn't one of them!  Life happens. We all face emergencies and many of us find ourselves slipping into debt over time as we try to get by.
If you feel overwhelmed by credit card balances not decreasing or anxious about interest and late fees, you might have a HUNGRY DEBT MONSTER eating away at your income.
OnTrack WNC teamed up with Prosperity Now and four other nonprofits to develop a fun quiz to help you find out if you have a hungry debt monster. Five quick questions. No personal data. And, best of all, you can answer each question off the top of your head. Go to DebtMonsters.org to check it out.