We are Western North Carolina's trusted non-profit source for financial education and counseling.
OnTrack WNC Financial Education & Counseling (OnTrack WNC) is a private non-profit, community-supported, United Way agency.  Since 1973 we have fulfilled our mission by helping people manage their money and credit better through education programs, individual counseling appointments, and debt management programs.
We are a member of the National Foundation for Credit Counseling (NFCC), accredited by the Council on Accreditation (COA), a HUD-approved counseling agency, and have consistently achieved an A+ rating with the Better Business Bureau.
Our service area includes Ashe, Avery, Buncombe, Clay, Cherokee, Graham, Haywood, Henderson, Jackson, Macon, Madison, McDowell, Mitchell, Polk, Swain (Cherokee Reservation), Transylvania, Watauga, and Yancey Counties.
Schedule an Appointment
Call our office at 255-5166 (Asheville) or 1-800-737-5485 to schedule an in-person or telephone appointment with one of our certified financial counselors or to sign up for an education class. Appointments are available in our Asheville office on weekdays, evenings, and Saturdays and at satellite offices throughout western NC. Please note our service area is Western North Carolina.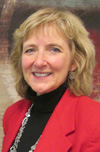 "By working with our certified counselors and educators, people of every age and stage of life gain the knowledge and skills needed to navigate financial crisis, stabilize finances, build savings, and ultimately increase their assets through homeownership and long-term savings."
- Celeste Collins, Executive Director
In 2015, OnTrack WNC served a total of 9,006 clients.