2022 Award Winners [details]:
The 2022 R.E.G.I. VolunteerS of the YearS: OnTrack WNC's Tax Team, 2021-2022
Reliable, Energetic, Generous, and Involved describes the 2021 & 2022 OnTrack Volunteer Income Tax Assistance teams. When the pandemic forced tax prep to shift, pivot, and evolve, these remarkable volunteers rose to the challenge. They completed taxes virtually, met clients on Zoom, downloaded scans, and picked up documents in the parking lot for Drive-in, Drop-off & Wait appointments.

Click the photo to learn more about our award-winning VITA Volunteers!

The 2022 Community Partner Award: Verner Center for Early Learning
When OnTrack received the Buncombe County Early Childhood Education (ECE) grant to pilot a SECURE matched savings program for childcare workers, we had no idea that Verner Center for Early Learning would become the flagship partner that it is today. Verner accounts for 20% of the ECE participants and 21% of the graduates so far. Not only has the Verner leadership team connected their staff with SECURE's opportunity for financial skill building and a $4 match for every $1 saved, but they've also made sure that the Verner families know about OnTrack's Free Tax Prep services and the SECURE program that's open to the general public.

Click on the photo to learn more about Verner!

The 2022 Credit Where Credit Is Due Award: Marsha Davis, Davis Squared Consulting
Marsha personifies going "above and beyond" in all her work for justice in the community, and we celebrate contributions to OnTrack WNC's evolution and growth on the equity journey! Marsha's powerful presentation at our 2019 Financial Literacy Luncheon, illuminated red lining's devastating and long-lasting impact on our country and community. At the time, we had no idea we would call on her wisdom, brilliance, insights, and guidance again and again over the next three years.

Click the photo to learn more about Marsha!
---
Special Thanks to our 2022 Luncheon Presenting Sponsor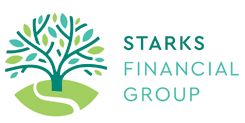 And our Platinum Sponsors
                                                           These and additional sponsors are listed on Our Sponsors web page.