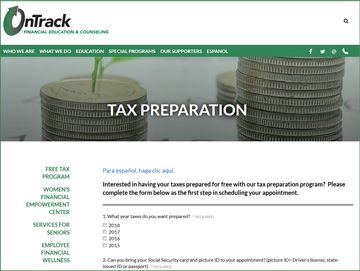 The tax filing deadline is less than a month away and the 2019 tax law changes mean completing your return won't be business as usual! If you prepare your own taxes and haven't even started yet, don't wait until the last minute.
Need help? Check out these resources:
OnTrack WNC's Free Tax Prep Program: If your household earns less than $54,000 and meets other eligibility requirements, make an appointment to get your taxes prepared and filed for free at OnTrack's Asheville office. Learn more and complete the online assessment here.
My Free Taxes: If your household earns less than $66,000, you can use MyFreeTaxes, a free, safe, and easy way to file federal and up to three state taxes for free. United Way partners with H&R Block to provide its premium online tax filing software to help you easily and accurately file your taxes from your smartphone or computer. Learn more here.