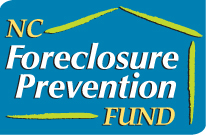 The N.C. Foreclosure Prevention Fund helps North Carolina homeowners struggling to pay their mortgage due to job loss or other temporary financial hardships, such as divorce, illness or death of a co-borrower. The fund also assists returning veterans transitioning to civilian life. If you qualify, the Fund can pay up to $36,000 towards your mortgage and related expenses for up to 36 months while you search for work or complete job training. If you are re-employed but earning less so you are still struggling to pay your mortgage, the Fund may still be able to help by reducing your principal loan balance so that your monthly payments are more affordable. 
For more information about eligibility, homeowners in Western North Carolina should call OnTrack WNC at 828-255-5166 or 1-800-737-5485 or visit the state's website here.
Call 828-255-5166 to get started.
---
"OnTrack WNC helped us prepare in advance of the layoff so that we were able to survive it financially. Without their help in the first stages, we do not think we would have avoided foreclosure.
-Andres Guinea & Irene Marsh, Proud Homeowners