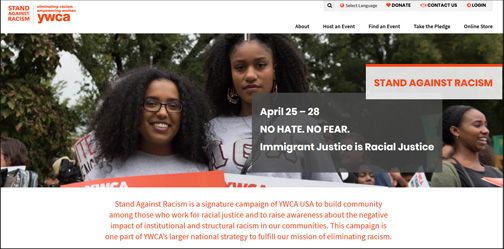 We are better than the divisiveness and intolerance which are far too prevalent in our world today. Breaking down the walls of separation and growing into a healthy community is everyone's responsibility.
YWCA is leading the way with the Stand Against Racism, April 24-28, 2019. Learn about and participate in at least one of the local events, seminars and activities in April.  
Hood Huggers' International provides enlightening Hood Tours of Asheville's historically African American neighborhoods, community centers and gathering places. It will profoundly change the way you view our community.